• 30 minutes • fiesta kit • Mexican • quick • taco • taco blend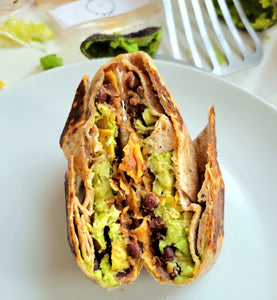 Here is the recipe for a delicious and easy tips make crowd pleaserMake extra protein ahead of time to make this quick and protein packed meal on the go!!WHAT YOU NEED: For the filling:3 Cups protein (I've used 2 cans of black beans)1 tbsp Cole's Organic Taco Seasoning 2 to 4 cups of stock/waterSalt to taste For the wrap:Tortilla wrapsCheeseChips/TostadaAvocado   For Garnish: Iceberg lettuce Sour creamSalsaHot sauce WHAT YOU DO:1. Heat saucepan and add a touch of oil2. Add protein and Taco Seasoning, mix to coat. Cook through/heat. 2 to 3 minutes for beans.3. Add enough stock to just cover...
---
• 30 minutes • dinner • easy • fiesta kit • meatless • taco blend • vegetarian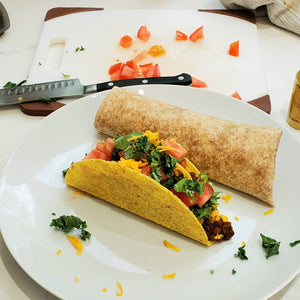 You've got to give this taco filling recipe a try!!! It is quick, easy, delicious and packed with healthy ingredients!! No meat, no problem!!   WHAT YOU NEED: 1 cup Lentils 2 cups Beans, 1 can 2 tbsp COLE'S TACO SPICE BLEND 1-2 cups broth/water ....and all the fixings (cheese, lettuce, tomato, salsa, sour cream, jalapenos, avocado)   WHAT YOU DO: 1. Cook lentils according to directions, until tender 2. In a saucepan, combine all ingredients except for the broth/water - cook until fragrant, 2 to 3 minutes 3. Add broth and then bring to a boil before reducing heat...